Cookie Dough Filled S'mores Cupcakes
These easy cupcakes will transport you back to your childhood with just a bite!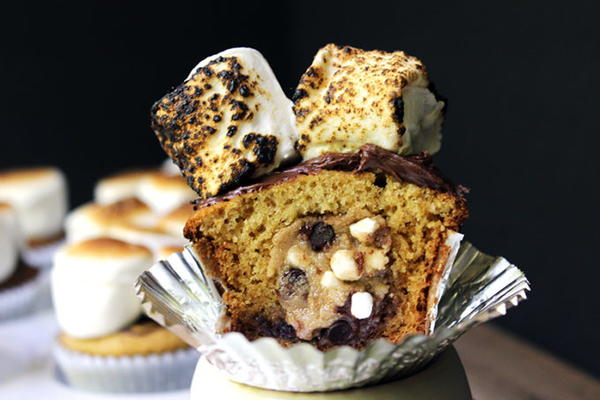 Cookie Dough Filled Smores Cupcakes
These cupcakes are so darn delicious and they'll even bring back a memory or two from when you went camping (or maybe just camping in the backyard). Either way, s'mores mean summer to us, and these cupcakes really embody what it means to be a kid. Whether you have kids or just are one at heart, this recipe is going to make summer nights all the more enjoyable, and this time you don't have to worry about your marshmallow falling in the fire or dropping on the ground. These cupcakes are the best way to enjoy a little nostalgia no matter the time of year.
Yields18 cupcakes

Your Recently Viewed Recipes