Share AllFreeCopycatRecipes on Your Blog
If you're featured on AllFreeCopycatRecipes or you simply love visiting us, feel free to share the wonderful news with your audience! We'd be delighted if you'd grab one of our buttons.
Save the button displayed below to your computer and reupload to your blog. Then link the image to www.allfreecopycatrecipes.com, your designer profile, or a favorite project on our website.
Thank you so much for loving and supporting AllFreeCopycatRecipes!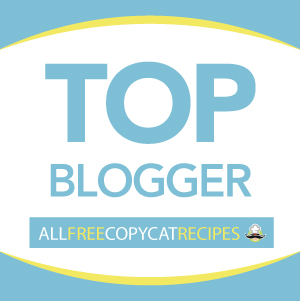 Recipe Links:
Get 1000's of recipes, cooking tips and ideas FREE at AllFreeCopycatRecipes.com. You will find slow cooker recipes, chicken casseroles, and pork recipes along with much more.
Use the linking information provided below:
Title: Free Recipes at AllFreeCopycatRecipes.com
URL: http://www.AllFreeCopycatRecipes.com
Text: Get 1000's of recipes, cooking tips and ideas FREE at AllFreeCopycatRecipes.com. You will find slow cooker recipes, chicken casseroles and pork recipes along with much more