Copycat Starbucks Caramel Brulee Latte
This delicious seasonal Starbucks drink can now be enjoyed all year long!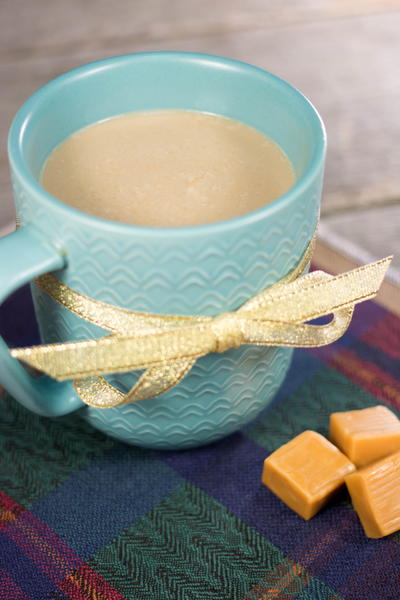 Copycat Starbucks Caramel Brulee Latte
Starbucks has a knack for making drink recipes that truly hit the spot each and every winter. Bring a little bit of that famous flavor home with this Copycat Starbucks Caramel Creme Brulee Latte recipe. Show off your copycat flair with this twist on the traditional caramel classic. You'll love sipping it while you're out and about enjoying Christmas decorations with your friends and family.

Make this caramel brulee latte, and you'll be sipping your way to warmth in no time. This particular Starbucks drink recipe is one of the most popular from their wide array of holiday-themed drinks. If you've ever tasted this flavor-packed latte, then you probably start to crave it in the fall and winter. This year, save some time and money and make it yourself from the comfort of your own home! And if you still want to get this drink from Starbucks, try our little trick below to mixing the right syrups to recreate this falvors of this holiday classic.

Ingredients
3

/

4

cup strong coffee or one shot espresso

3

/

4

cup milk
2

1

/

2

tablespoons vanilla syrup (see recipe below)
2 tablespoons caramel ice cream topping
Whipped cream and candied caramel bits for topping
For the Vanilla Syrup:

1

/

2

cup + 1 tablespoon water

1

/

2

cup granulated sugar
1 tablespoon brown sugar

1

/

2

tablespoon vanilla extract
* This syrup recipes makes enough for 9 servings of the caramel creme brulee latte, so you will likely have some leftover. It will keep if stored at room temperature in an air tight container.
Instructions
For the Drink
Line the inside of a mug with the caramel ice cream topping.

Brew coffee or espresso and pour into the prepared mug. Add the vanilla syrup and stir well.

Steam milk or microwave for about 45 seconds in the microwave. Then pour milk into the mug.

Top with whipped cream and caramel pieces (optional) and serve.
For the Vanilla Syrup
Combine water, granulated sugar, and brown sugar in a small saucepan over medium heat.

Bring to a boil and allow to boil for 10-15 minutes.

Remove the syrup from heat and allow to cool to room temperature. Then stir in the vanilla extract.
How to Recreate This Drink at Starbucks All Year Long
The Caramel Creme Brulee Latte is only available at Starbucks for a few months out of the year -- November through January, typically. However, rumor has it that there are other ways you can order your latte to get a very similar flavor.

Torani, the company that makes flavored syrups, says combining the French vanilla and caramel syrups will recreate the flavor, but some suggest combinations like the white mocha and toffee nut syrups can get the flavor even closer. But the best part? These syrups are available year round! That means, once you've tried these combos out, you can order this fan favorite latte any day of the year.
What's your favorite Starbucks drink recipe?
Let us know in the comments!
Your Recently Viewed Recipes