7 Copycat Gingerbread Recipes
Do gingerbread the way your favorite restaurants do! From gingerbread men to gingerbread cakes, these Christmas dessert recipes are delicious!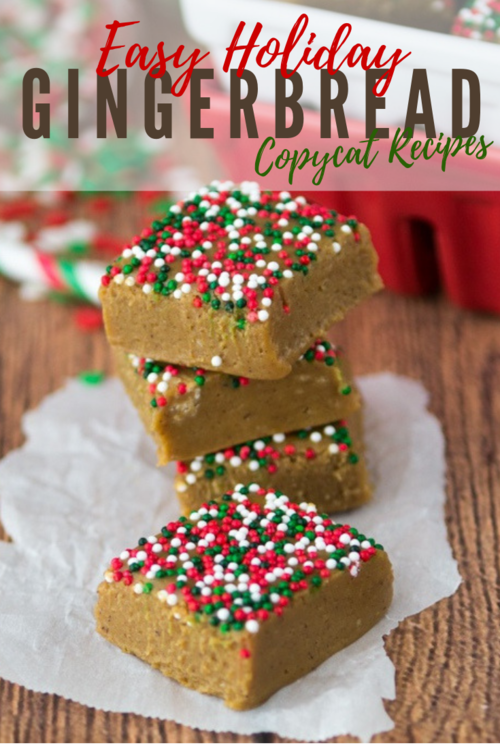 When you think of Christmas, a few things probably pop into your head. Sipping hot cocoa and baking Christmas cookies. Maybe even drinking a cup of eggnog while you build a gingerbread house! No matter what your family's Christmas traditions are, you've probably enjoyed a little gingerbread here and there. And it's clear why -- it's delicious!

A few restaurants and cafes have caught on to this amazing Christmas flavor combination and have worked it into their seasonal menus. Starbucks has their famous gingerbread latte that comes out around the Christmas season, and Outback Steakhouse has a delicious (and boozy) gingerbread martini.

No matter how you enjoy these tasty Christmas treats, they're sure to be a hit at your next Christmas party. Make some gingerbread fudge to give as an edible gift to friends and family, or bake some classic gingerbread men with your kids this holiday season to leave out for Santa!
What is your favorite holiday flavor?
Your Recently Viewed Recipes