Copycat Starbucks Green Tea Frappuccino + 13 More Coffee Drink Recipes
Copycat Starbucks Green Tea Frappuccino + 13 More Coffee Drink Recipes
Summertime is the best time for iced coffee drinks. If you've ever visited Starbucks, you've probably tried one of their amazing flavored coffee drinks, like Copycat Starbucks Green Tea Frappuccino. Coffee drink recipes are some of the most sought after copycat recipes around. Start off your summer with something delicious and make one of these coffee recipes to sip and share.

Copycat Starbucks Green Tea Frappuccino - Sometimes, nothing satisfies like a coffee house drink piled high with whipped cream. Copycat Starbucks Green Tea Frappuccino is an easy drink recipe that fits the bill. The sweet flavor of green tea makes for a balanced and delicious treat.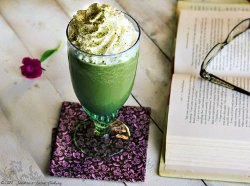 Copycat Starbucks Frappuccino Recipe - Use this Starbucks frappuccino recipe to cut costs on your daily coffee and impress all your friends with your barista skills. This Copycat Starbucks Frappuccino Recipe makes a basic frappuccino recipe; dress it up with flavored syrups.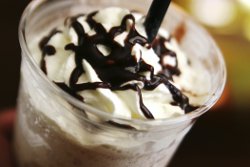 Copycat Donuts Oreo Coolatta - Try something a little bit different for your wake up routine with this Copycat Dunkin Donuts Oreo Coolata recipe. It's a satisfying drink pick that will perk you up most any day of the week. Combine the awesome flavor of Oreo cookies with chocolate syrup, cream and coffee for a wonderful indulgence.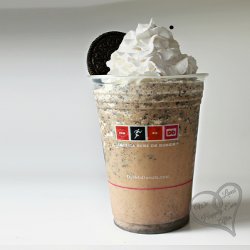 Homemade Iced Mochaccino - Smooth, icy and cool, this recipe for Homemade Iced Mochaccino really hits the spot. It's a copycat spin on a drink you could pick up at Starbucks. This copycat drink recipe is perfect not just for hot summer days but all year round.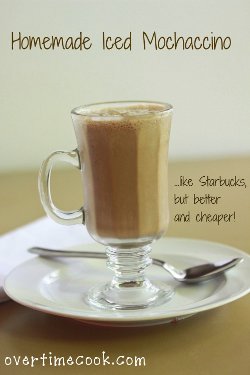 Homemade Mocha Frappuccinos - If you're looking for a smooth and creamy summertime treat, you can't go wrong with this easy drink recipe for Homemade Mocha Frappuccinos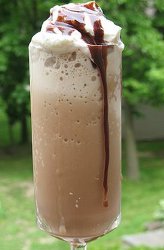 Make at Home Vanilla Spice Latte - This easy copycat drink is perfect to make as the slow starts falling. Make a little magic with this Make at Home Starbucks Vanilla Spice Latte. You'll save a bundle if you choose to stir up this drink in your own kitchen. If you're a coffee shop fan, this is a great recipe for you.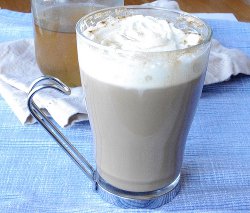 Just-Like Starbucks Pumpkin Spice Frappe - Pump up your drink rotation with this make-at-home wonder. It's perfect to drink recipe to enjoy on those lazy Sunday afternoons around the house.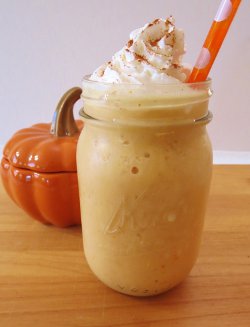 Starbucks Copycat Vanilla Bean Frappuccino - We've got the cure to your frappe blues with this easy drink recipe, Starbucks Copycat Vanilla Bean Frappuccino. All you need is a few simple ingredients for the ultimate iced coffee recipe. Indulge yourself with this treat that's as easy to make.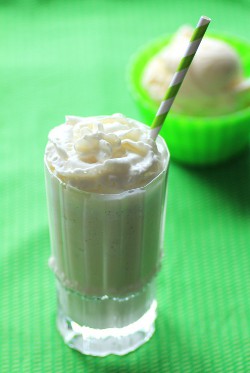 Copycat Starbucks Creme Brulee Latte - Bring a little bit of that famous flavor home with this Copycat Starbucks Caramel Creme Brulee Latte coffee drink recipe. Show off your copycat flair with this twist on the traditional caramel classic.



Copycat Starbucks Peppermint Latte - Now you can make your own Starbucks peppermint mocha recipe any time of the year with Starbucks coffee recipes like this one for a Copycat Starbucks Peppermint Latte.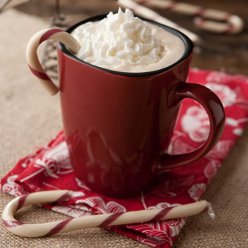 Copycat Starbucks Gingerbread Latte - Stir up a little magic at your house in the morning with this fun recipe for Copycat Starbucks Slow Cooker Gingerbread Latte. Have you ever tried crafting a drink recipe in a slow cooker? It's divine!



Copycat Starbucks White Mocha - Try this Copycat Starbucks White Mocha is a coffee drink copycat recipe that can't be beat. Top your mocha with whip cream for an extra indulgence.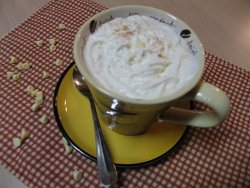 Homemade Salted Caramel Mocha - You'll think you're sitting at a Starbucks when you make this creation and enjoy it at your kitchen table. If you can't get enough of easy copycat drink recipes, this coffee house wonder will hit the spot.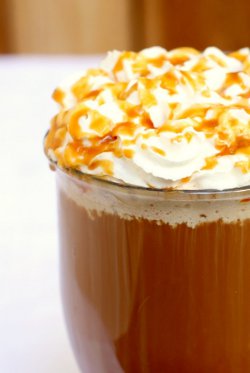 Just-Like Starbucks Pumpkin Spice Latte - As soon as fall hits, everyone is running to Starbucks to get their pumpkin spice latte fix. Well now you can save some money by making your own with this Pumpkin Spice Latte Recipe!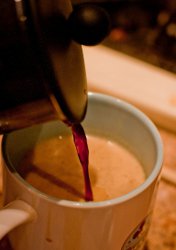 What's your favorite coffee drink recipe? Be sure to let us know in the comments.

Your Recently Viewed Recipes