15 Cafe Rio Copycat Recipes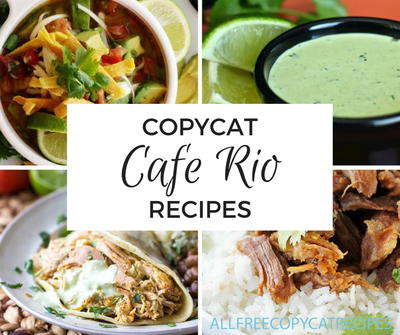 There is nothing quite so filling or satisfying as a hearty meal from a Mexican grill restaurant. These 15 Cafe Rio Copycat Restaurant Recipes have all the best copycat recipes from this phenomenal restaurant. With this collection of recipes, we have made it easier than ever for you to make your own Mexican restaurant meal at home.

These copycat recipes for sauces, sides, and entrees will give you the secrets to making your Mexican meals just like they do at Cafe Rio. If you've ever been to this spectacular restaurant, you know how delicious the food is. All of these dishes taste great as a side, or rolled into a tasty burrito.

And we can't forget Cafe Rio's best recipes: their sweet pork and shredded chicken. While we have burrito recipes as well, you can make the pork and chicken to put in enchiladas, flautas, or any other Mexican main dish. Recreate these tasty Mexican and Tex Mex creations, and your family will be asking you to make them again and again!

No Tex Mex meal would be complete without a little pico de gallo on top! Watch the video below to learn how to make pico de gallo yourself:
Table of Contents
Cafe Rio Sauces and Dressings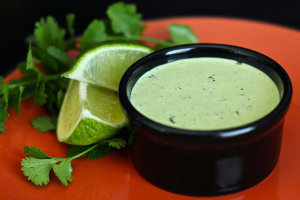 This dip combines fresh tomatoes, cilantro, jalapeno, and more popular Mexican dish flavors to create a great dressing that can be used to spice up sandwiches, salads, chips, and more.
Our Version of Cafe Rio's Cilantro Ranch DressingIt takes less than five minutes to create this amazing Cafe Rio dressing at home. Try making this specialty ranch sauce to use in your next Mexican meal.
Cafe Rio Guacamole CopycatGuacamole tastes great in sandwiches, with tortilla chips, or in tacos. Whatever you use it for, this copycat Cafe Rio guacamole will taste fantastic.
Cafe Rio Side Dishes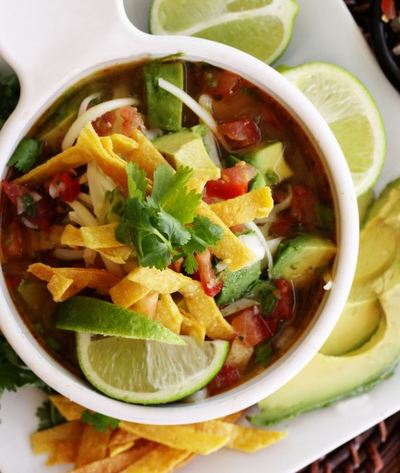 Cafe Rio Main Dishes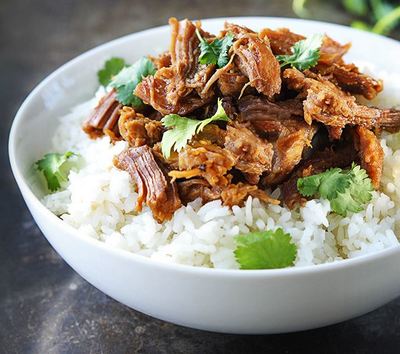 Cafe Rio Sweet Pork CopycatThis copycat Cafe Rio recipe tastes great in an enchilada, burrito, or in a simple rice bowl. Pour cilantro ranch sauce over the top, and it is heavenly.
Cafe Rio Shredded Chicken CopycatIf pork isn't your favorite burrito filling, this shredded chicken recipe will make your day. This recipe makes the perfect burrito filling.
Cafe Rio's Sweet Pork BurritoThis shredded pork recipe includes inscrutions on how to construct the perfect cheesy burrito. This dish will fill even the hungriest diner.
Slow Cooker Cafe Rio Copycat Shredded ChickenThis sweetly seasoned pulled pork is tender and juicy because it's made in a slow cooker.
Cafe Rio Pork Barbacoa CopycatThis copycat barbacoa burrito has specially-cooked sweet and spicy pork filling. It is a Mexican food lovers dream.
This sweet pork recipe is easy and perfect for any cook who hasn't made the iconic Cafe Rio dish before.
Erica's Complete Cafe Rio Sweet Pork SaladIf you are looking for a lighter meal option, this dish is for you. This sweet pork salad has the recognizable taste of Cafe Rio pork in a fresh salad.
Your Recently Viewed Recipes