Copycat Chili's Chicken Enchilada Soup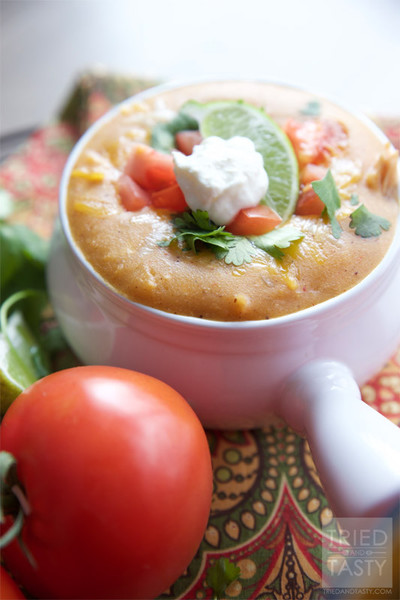 "If you like Chili's Chicken Enchilada Soup, you'll love being able to copycat the recipe right at home! Its thick, its warm, and its comforting. It's just as good.. or better.. than the original!"
One of the best menu items at Chili's is their chicken enchilada soup. If, heaven forbid, they ever take it off the menu, you won't have to worry. This copycat recipe can be made right in the comfort of your own kitchen - any time you want. This thick, warm soup is the ultimate comfort food.
Serves10
Ingredients
4 large skinless, boneless chicken breasts
1 tablespoon vegetable oil
1 medium onion, finely diced
3 cloves garlic, minced
3 (32-ounce) cartons chicken stock
1 (10-ounce) can red enchilada sauce
2 cups shredded cheese
2 cups masa harina
1 tablespoon chili powder
1 tablespoon cumin
salt and pepper to tase
Your Recently Viewed Recipes