6 Copycat Dessert Recipes Inspired by Dairy Queen
6 Copycat Dessert Recipes Inspired by Dairy Queen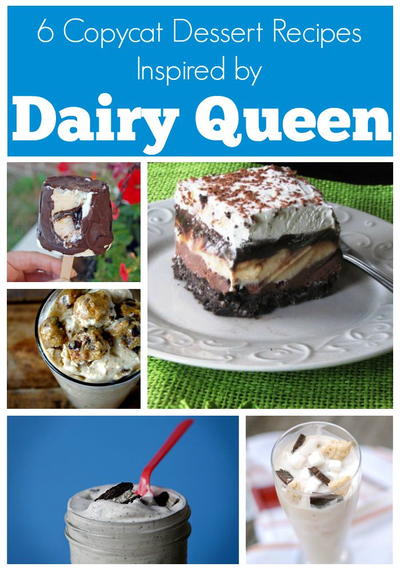 Do you love dessert? If you do, than this recipe collection will hit the spot. I've gathered some crazy delicious dessert recipes inspired by one of the most famous dessert destinations out there, Dairy Queen. So whether you're in the mood for a silly Dilly Bar, a Blizzard or a slice of cake, you can find the recipe you dessert in the list below.

If you are craving another flavor combination (there's a Blizzard of the Month every month, after all), use these easy dessert recipes as a base and let your creativity run wild. Celebrate great taste with these simple, satisfying and yummy dessert recipes.

Copycat Dairy Queen Dilly Bars - Copycat Dairy Queen Dilly Bars are the ultimate summer treat. This easy dessert recipe will remind you of your childhood, just sitting on the porch and enjoying this cool and refreshing ice cream treat. Dilly Bars are known for their famous round shape, making them not only delicious to enjoy but fun to eat as well.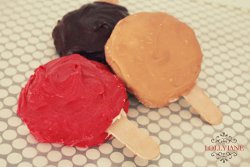 Copycat Dairy Queen Ice Cream Cake - This frozen dessert recipe is perfect for special occasions. Copycat Dairy Queen Ice Cream Cake is so delicious, you'll want to make it for your birthday. Layers of chocolate and ice cream make for a delectable treat. It's perfect to share with the whole family.



Copycat Dairy Queen Blizzard - Who doesn't love a little Dairy Queen in the summertime? This pitch-perfect Dairy Queen Blizzard copycat is also gluten free. Perfect for any family that's allergy friendly, you should give this dessert a try.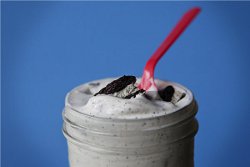 Copycat Dairy Queen S'Mores Blizzard - Brrrr! This blizzard is delightful! Learn how to make a DQ blizzard with this handy Dairy Queen S'mores Blizzard recipe. A s'mores milkshake recipe will really hit the spot on a hot day, and killer milkshake recipes like this will kick your sugar cravings.



Copycat Dairy Queen Buster Bars - Copycat Dairy Queen Buster Bars are summer treats at their finest. It's a three-in-one treat. What does that mean? It means a layer of chocolate shell on the outside, vanilla ice cream on the inside and a burst of caramel at the center. Make a lazy summer day full of excitement when you whip up these Dairy Queen inspired easy ice cream treats.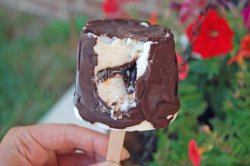 Healthy Chocolate Cookie Dough "Blizzard" - The Healthy Chocolate Chip Cookie Dough Blizzard combines everything that makes ice cream magical and offers it to you in one treat that is not only delicious but is also heart healthy. End any day on a high note when you make this creation in your kitchen. Save the calories without skimping on the taste with this easy dessert idea.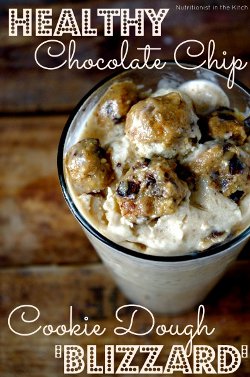 What's your favorite Dairy Queen treat? Be sure to let us know in the comments.
Your Recently Viewed Recipes