Healthy Breakfast Casserole Recipe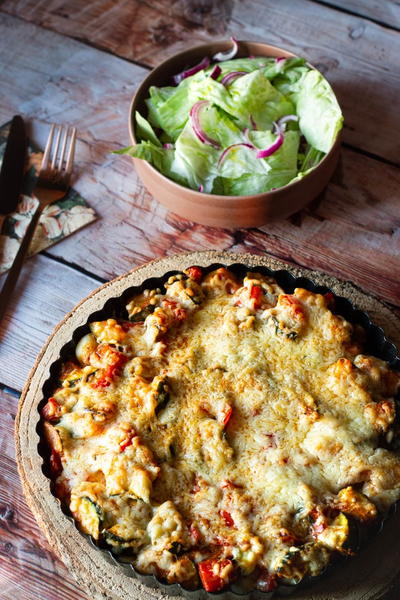 Healthy Breakfast Casserole Recipe
"This healthy breakfast casserole is overflowing with vegetables and creamy sauce. A healthy breakfast idea that will surely be a great hit with your kids. This vegetable breakfast casserole can be served as a perfect brunch entree. A breakfast casserole is a perfect dish when you need to feed a larger crowd first thing in the morning. Eggs and vegetables are the stars of this recipe. It is a great dish to start your day. The good thing about breakfast casserole is you can prepare half of the recipe the night before. Just roast up sweet potatoes, slices of mushrooms, asparagus, and set it aside. You can add the egg mixture in the morning."
Serves6
Ingredients
3 ounces Sweet Potatoes
6 ounces mixed mushrooms
2 ounces asparagus
3 tablespoons Olive oil
1 teaspoon ground dill
6 large eggs
1 cup milk
1 clove garlic
1 teaspoon salt
1 teaspoon ground black pepper
Instructions
Preheat the oven to 400 degrees Fahrenheit.

And line a baking sheet with parchment paper.

Combine diced sweet potatoes, slices of mushrooms, and asparagus in a large bowl.

Drizzle with olive oil and dill.

Season with salt and pepper.

Transfer to a large baking dish.

Whisk together the eggs, milk, and minced garlic.

Pour the egg mixture into the roasted potato mixture.

Add green peas and feta cheese.

Reduce oven temperature to 350 degrees Fahrenheit.

Bake the potatoes for another 30 minutes.

Top with minced scallions.

Let it cool before slicing.
Your Recently Viewed Recipes