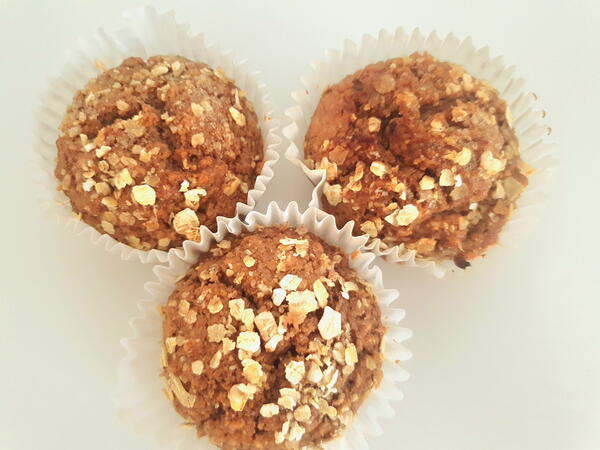 Vegan Oatmeal Muffins
"These oatmeal muffins are the perfect breakfast food. Low sugar and low fat, they're great for those looking for a healthy way to start the day. With only 10 simple ingredients that you likely already have in your pantry and 15 minutes of prep time, these will become your go to muffins as soon as you try them. These oatmeal muffins are vegan so if you have an egg or dairy allergy, you'll be delighted to know that these muffins are an excellent choice for you. "
Yields12 Muffins
Ingredients
1 cup Nondairy milk
1 cup Oats
1 tablespoon Flax seeds
3 tablespoons Water
1 cup Oil
1 cup Flour
1 cup Sugar
2 teaspoons Baking powder
1 teaspoon Salt
2 tablespoons Oats
Preheat oven to 425° F or 220° C.

In a small bowl, add the oats and milk and let sit for 15 minutes.

Prepare your flax egg by adding the flax seeds and water into a cup and letting it sit for 15 minutes.

In a large bowl, mix the flax egg and oil. Then, pour in the oat mixture.

In a separate bowl, whisk the flour, sugar, baking powder, and salt.

Pour the dry ingredients into the large bowl of wet ingredients and mix until just combined.
Your Recently Viewed Recipes