Jalapeno Popper Waffle Grilled Cheese
Turn your favorite pub appetizer into a whole meal with this unique grilled cheese recipe.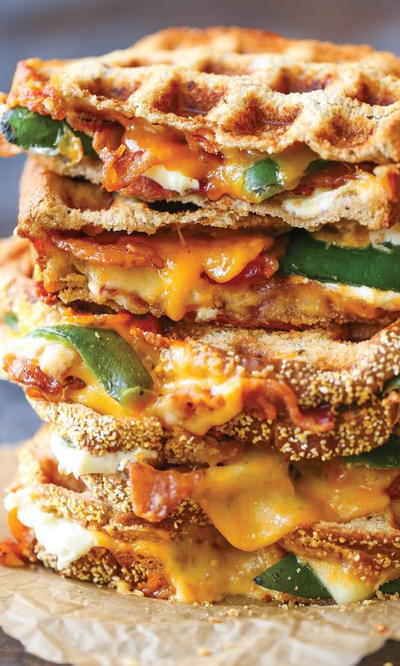 Jalapeno Popper Waffle Grilled Cheese
This waffle iron grilled cheese is already a winning idea for how to turn a grilled cheese into so much more, but add roasted jalapenos and bacon to the mix, and you've got a recipe for success. This creamy, crunchy, spicy, comforting sandwich is just what you need to change up your dinner game. This recipe makes the perfect addition to any brunch, lunch, or dinner. This is also a fantastic recipe to make for game days because it's quick and easy to assemble and it will keep guests full for hours. Turn up the fun with this twist on your favorite sandwich.
Serves4

Your Recently Viewed Recipes