8 Copycat Recipes with Reese's
8 Copycat Recipes with Reese's
What's your favorite dessert recipe? I am partial to Reese's, I cannot tell a lie. Ever since I was kid, those Reese's Peanut Butter Cups have enjoyed a special place in my heart. The chocolate peanut butter combo, though many have tried, simply cannot be beat. What's great about Reese's recipes is that there are so many ways to present these sweet little treats. AllFreeCopycatRecipes.com invites you to enjoy the best of the best 8 Copycat Recipes with Reese's below.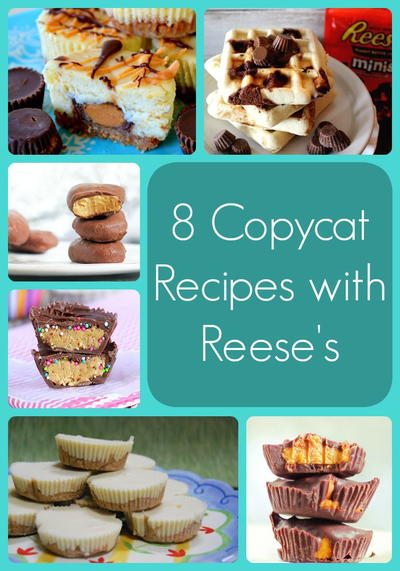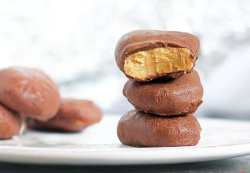 Reese's Peanut Butter Eggs - You'll have a ball recreating this Easter candy classic at home. Reese's Peanut Butter Eggs are a winning combination of chocolate and peanut butter. It's a craveable copycat candy recipe. It's a great cooking project to take on with the kids.

White Chocolate Peanut Butter Cups - White Chocolate Peanut Butter Butter Cups are a fantastic twist on the traditional Halloween candy recipe. It's a trick-or-treater's delight perfect for all year round. Made with simple ingredients found around the house, it's a cinch to whip up a batch of these tasty treats.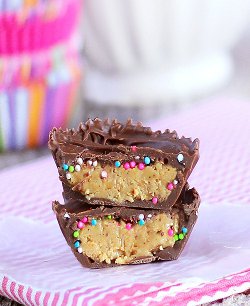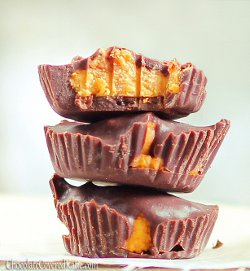 Birthday Cake Reese's Copycat - Surprise your nearest and dearest with this candy copycat recipe that doubles as a super celebratory treat. Birthday Cake Reese's Copycat is a spin on the traditional buttercup recipe, decorated with sprinkles for a little extra birthday cheer. With a yummy candy recipe like this, you can celebrate your birthday every day.

Pumpkin Peanut Butter Reese's Cups - If you like the traditional variety of Reese's, you'll positively flip for Pumpkin Pie Reese's Cups. The addition of pumpkin introduces a delightful fall flair. Celebrate the season with this easy candy copycat. What a great way to turn a recipe right on its head.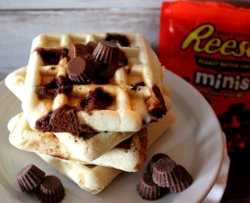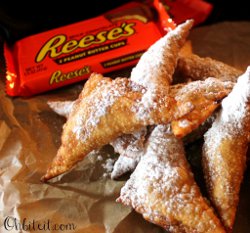 Reese's Pancakes - Start breakfast off with a bang with this simply decadent easy morning recipe. You and yours will completely flip for these Reese's Pancakes. This blend of warm and fluffy pancakes with rich peanut buttery Reese's will send you over the edge. If you've got a major sweet tooth, we couldn't have picked a more ideal recipe for you. Start something great when you bake up this copycat breakfast recipe.

Reese's Ravioli - With this candy copycat recipe, we do believe we've hit the sweet and savory motherlode. So, here's your dilemma. You're hankering for two completely different tastes. Why must you choose between something breaded and something chocolatey? Bring together the best of both worlds with this seriously sinful creation, Copycat Reese's Ravioli. Pasta, filled with that magical peanut butter cup? Sign me up.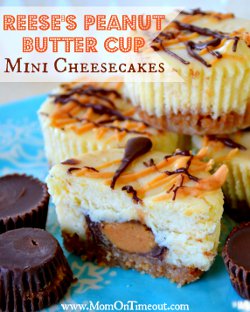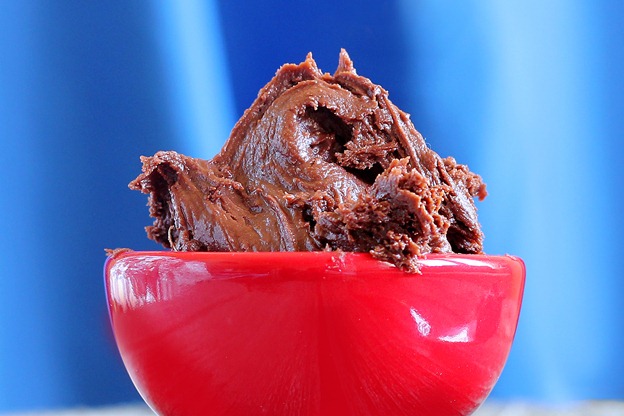 Reese's Mini Cheesecakes - If your kids have been extra, super, fantastically good lately, we have a dessert that's worthy of their best behavior. Indulge in this seriously decadent dessert recipe idea, Reese's Peanut Butter Cup Mini Cheesecakes, and you'll be glad you did. The layers of peanut butter and cheesecake are to die for.

Homemade Reese's Pieces Frosting - Easy baking recipes don't come much more decadent than Homemade Reese's Pieces Frosting. It's the perfect topping for cakes and cupcakes galore. It's soon to become a kid-classic recipe that you can bust out for birthdays, holidays and more. Up the ante of chocolate deliciousness with this pitch-perfect homemade dessert.

What's your favorite Reese's dessert? Be sure to let us know in the comments.

Your Recently Viewed Recipes