Homemade Cheesecake Factory Red Velvet Cheesecake Cake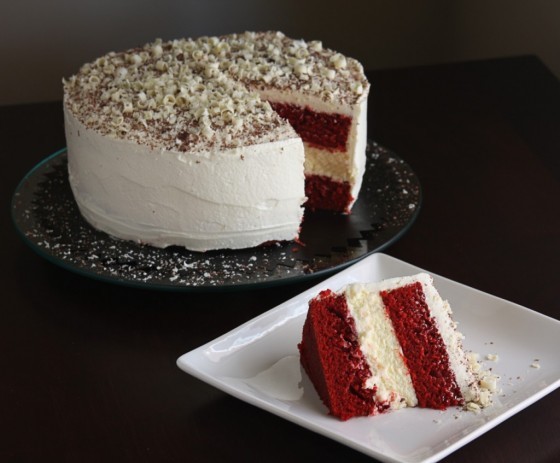 Homemade Cheesecake Factory Red Velvet Cheesecake Cake
Enjoy the best of both worlds by creating this simple cheesecake recipe AND vintage red velvet cake recipe all in one! Cheesecake Factory recipes are some of the most sought after sweet treats around. Bake up this wonderful cake and top it with luscious cream cheese frosting for a final touch. It's a great dessert recipe for birthday parties, family get-togethers, and more. Make any day a cause for celebration with this restaurant inspired cake recipe. This cake will bring the "wow" factor to any party.
Notes
---



If you love this recipe, don't miss our test kitchen version: Better Than Cheesecake Factory Red Velvet Cheesecake!
---


DID YOU KNOW?
There are a few theories about how the red velvet cake got its name. The most popular one stems from the Victorian-era "velvet" cakes, which were fluffy cakes that often contained cocoa powder. Before bakers used red food coloring to get that recognizable red color, it is said that the reaction between cocoa and acidic ingredients, such as buttermilk, gave chocolate the cakes a red tint.
Whatever its origins, red velvet cake is today famous for its bright red color. The flavor of the cake is a chocolate buttermilk base topped with sweet cream cheese frosting. The Cheesecake Factory menu has its own take this eye-catching cake. Instead of having a frosting layer in the middle, theirs has a layer of rich classic cheesecake. Whether or not you're a fan of red velvet cake, you can't deny that this vibrant red and white cake demands attention.
Your Recently Viewed Recipes