Semolina, Ricotta Cheese and Coconut Cake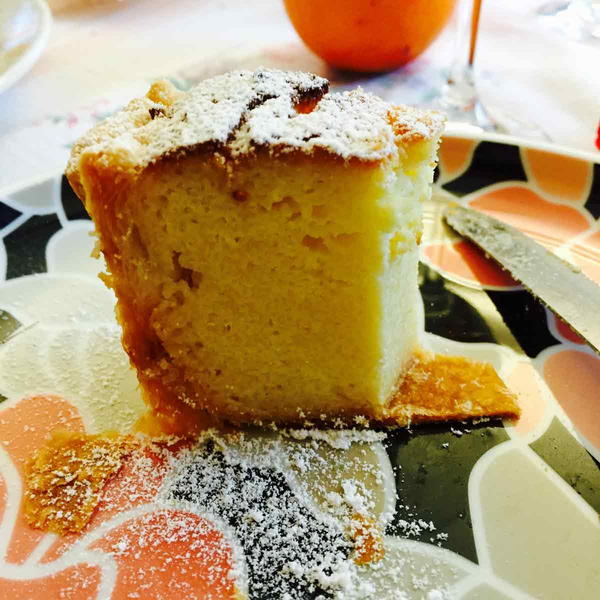 Semolina Ricotta Cheese and Coconut Cake
"This cake is simply delicious and extremely simple to make. I always make this whenever I have cheese and yogurts that accumulate in the fridge. I don't usually like to use the word hate but if there is anything I have to say I hate, it is throwing food away. This semolina, ricotta cheese and coconut cake wrapped on the edges in a fillo pastry is absolutely delicious. A perfect choice for any occasion especially for Easter. A winner every time."
NotesThe cheese can be any type of creamy cheese including cottage cheese (blend to get rid of the lumps) and as mentioned above this cake can be adjusted to your own liking, the sugar amount (sweeter or less sweet) you could add cinnamon instead of coconut if wish or almond flavor or lemon/orange zest, whatever you like.

You can add some raisins too.

The puff pastry is not necessary so if you do not have it do not worry, this cake can very well do without it.
Serves4
Ingredients
500 g ricotta cheese
200 g yogurt (natural)
1 pack puff pastry ready made (optional)
100 g semolina or gluten free flour
100 g sugar
5 eggs
2 sugar sachets (vanilla)
2-3 tbsp coconut (desiccated)
1/2 tsp salt
20 g icing sugar for dusting
Instruction
Grease or line a 7" (18-20 cm) oven dish. If you choose to use the puff pastry, place this on the greased or lined dish. Set aside. Preheat the oven at 180 C.

In a large bowl, gather all the other ingredients (cheese, eggs, sugar, salt, vanillated sugar, desiccated coconut, semolina or the gluten free flour, yoghurt) and with an electric mixer mix well until all beautifully homogenized.

Pour the mixture in the prepared oven dish and place in the oven.

Bake for 50 min or so , until nice and golden on top.

When slightly cool, dust with icing sugar and serve with creme fraiche, full fat yoghurt or simply as it comes with a cup of milk or coffee.
Your Recently Viewed Recipes