Copycat Pioneer Woman Meatloaf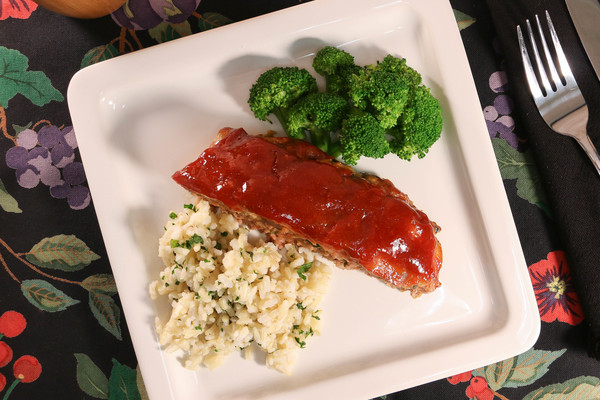 Copycat Pioneer Woman Meatloaf
This Copycat Pioneer Woman Meatloaf is a filling main dish that anyone can enjoy. If you love a good, classic meatloaf recipe, this one is right up your alley. Made with ground beef, bread, and delicious seasonings such as Parmesan cheese, this meatloaf recipe is great for family meals. This recipe also features a homemade sweet and spicy sauce that you can use to top your meatloaf or serve on the side. Either way, the combination of ketchup, brown sugar, and hot sauce is the perfect complement to the meatloaf. Not everyone is a meatloaf lover, but this recipe is sure to appease even picky eaters and meatloaf skeptics. This meatloaf is also topped with bacon - one of every meat lover's favorite meats.
Ingredients
For the Meatloaf:
6 slices white sandwich bread, including crusts
1 cup milk
4 eggs, beaten
2 pounds ground beef
1 cup grated Parmesan cheese

1

/

3

cup minced flat-leaf parsley

3

/

4

teaspoon salt
fresh ground black pepper
8-10 slices thin cut bacon
For the Topping Sauce:
1 cup ketchup

1

/

4

cup brown sugar
1 teaspoon dry mustard
A few drops Tabasco sauce, to taste
Instructions
Preheat oven to 350 degrees F. Prepare a 2-part broiler pan by lining the bottom one with foil and spraying the top one with cooking spray.

In a very large bowl, tear the bread into 1/2 inch pieces. Pour the milk over it and add the eggs. Beat until a wet smooth mixture forms. Add the beef, cheese, and seasonings. Using your hands, squeeze and mix until everything is evenly distributed throughout.

Form into a loaf shape on the prepared broiler pan. Place strips of bacon crosswise and slightly overlapping on top of the loaf. Tuck ends underneath.

Stir ketchup, brown sugar, and seasonings together and spread evenly on top of the loaf. Bake for about 1 hour or until loaf tests 150 degrees F in the center using a quick-read baking thermometer.
Your Recently Viewed Recipes