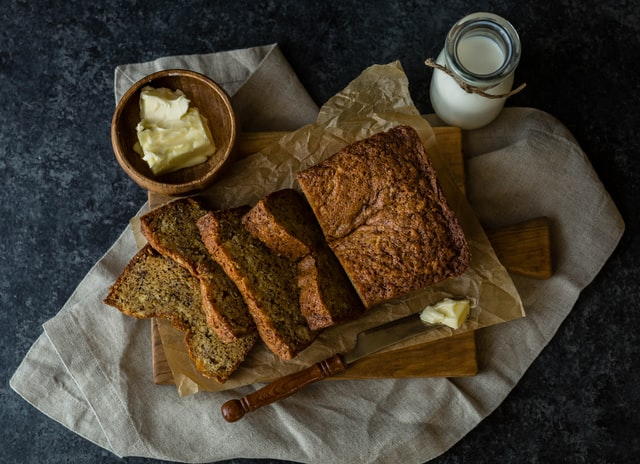 Best Banana Bread Recipe
"Looking for a banana bread recipe? This banana bread recipe is absolutely delicious. This is a recipe for a moist and yummy banana bread that is so easy to make and with loads of flavor. According to Emily Stephens, the writer of MyGreatRecipes, "Banana bread became widely popular with the invention of rising agents like baking powder and baking soda in the 1930s. Before that, housewives used pearlash or potassium carbonate." Banana bread is a kind of "quick bread" or bread that contains no yeast but does contain baking powder. But, cooking experts claim that it is more cake than bread. This is because it contains quite a lot of sugar. "
Serves12
Ingredients
2 cups all-purpose flour
1 teaspoon baking soda
1 teaspoon salt
1 teaspoon ground cinnamon
1 cup unsalted butter
3 cups packed dark brown sugar
2 large eggs
1 cup sour cream
2 cups mashed bananas
1 teaspoon vanilla extract
Instructions
Preheat the oven to 350 degrees Fahrenheit.

Grease a 9-inch loaf pan with melted butter. Set aside.

Whisk the flour, baking soda, salt, and cinnamon together in a large bowl.

Beat the butter and brown sugar together at high speed until smooth and creamy.

On medium speed, add the eggs one at a time.

Beat in the yogurt, mashed bananas, and vanilla extract.

With the mixer running on low speed, slowly beat the dry ingredients into the wet ingredients.

Spoon the batter into the prepared baking pan

Serve with your favorite sweet wines.
Your Recently Viewed Recipes