18 All-Time Favorite Copycat Recipes for Chicken
18 All-Time Favorite Copycat Recipes for Chicken is a collection of the top-picked famous chicken recipes featured on AllFreeCopycatRecipes.com. We've rounded up some of the greatest copycat versions of your favorite restaurant recipes for you to enjoy. Whether you're in the mood for a knockoff KFC fried chicken recipe, an Applebee's inspired dish or a Chinese restaurant chicken recipe, this list has got you covered. Cooking chicken recipes is easy and fun with this bountiful collective of all-time favorite copycat chicken recipes. Pick your favorite dish and start cooking! You'll love these copycat recipes for chicken.
18 All-Time Favorite Copycat Recipes for Chicken
Table of Contents
Popeye's Copycat Extra-Crispy Spicy Fried Chicken with Delta Sauce - If you could only make one fried chicken recipe for the rest of your life, we'd suggest this one. It has enough spices to create a delicious flavor, but it's not so hot that it burns your mouth. And the creamy homemade delta sauce goes perfectly with the homemade fried chicken. This recipe is everything you could ask for in a fried chicken recipe.
---
The only thing that makes a chicken dinner better is fresh bread! This free eCookbook, How to Make Homemade Bread: 12 Quick Bread Recipes, is a detailed and bountiful reference that includes a multitude of recipes for all your favorite types of breads, rolls, buns, and breadsticks.
---
KFC is the go-to name for perfect fried chicken recipes, every time. Copycat KFC Fried Chicken recipes are tried-and-true reader favorites. Pick your favorite dish from below, pair with a side and you have an amazing dinner the whole family will go crazy for.
Copycat KFC Honey BBQ Wings (shown)
You can enjoy a little bit of country flavor at home with this sensational list of copycat recipes from the Cracker Barrel. These dinner ideas take traditional chicken and add a down-home southern twist. With a recipe for Chicken and Dumplings, how could you go wrong?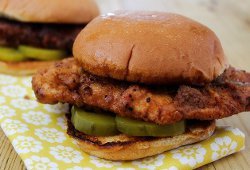 The Chick-fil-A chain is a great healthy option; no sandwich on the menu exceeds 500 calories. They also offer some of the tastiest chicken recipes around. They definitely make the cut for the all-time favorite copycat chicken recipes. Be sure to give one of them a try.
---
Can't get enough copycat? We've rounded up some of your favorite famous restaurant recipes and brand name cooking recipes into a handy collection, 10 Copycat Recipes from Restaurants & Brand Name Recipes Free eCookbook.
---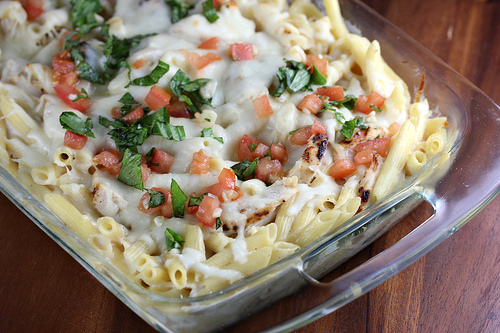 Copycat Applebee's Chicken Recipes include fun and unexpected flavors. For a grown up treat, be sure to try the Knockoff Applebee's Oriental Chicken Salad. Celebrate in style with these copycat chicken recipes.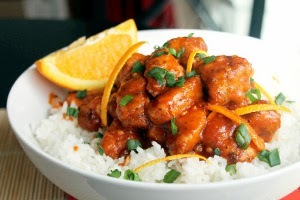 Forget about going to the mall or ordering takeout, there's no need with these fantastic copycat Chinese restaurant recipes. No wok is required for these all-time favorite copycat chicken recipes.
Homemade General Tso's Chicken (shown)

What's your favorite copycat chicken recipe? Be sure to let us know in the comments.
Your Recently Viewed Recipes