Easy Stir-fried Zucchini Noodles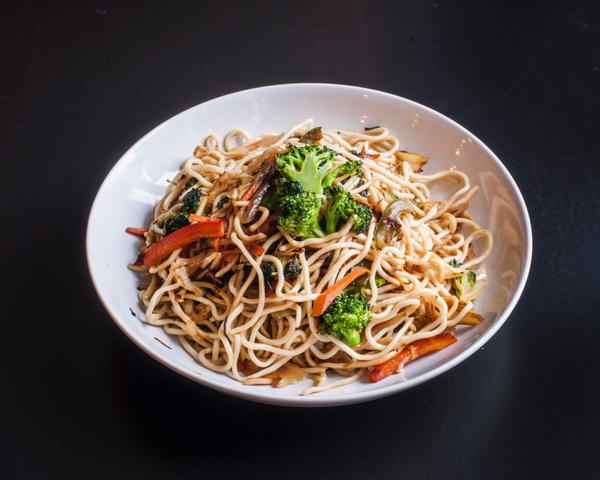 Easy Stir-fried Zucchini Noodles
"Stir Fried Noodles are the trademark of Asian culture. Every Asian country has its own version of the best stir-fried noodles. One key ingredient is usually eggs. It's missing from this recipe. But you can certainly add it in if you wish. If you want to really load up this dish, you can top it with fried tofu or grilled chicken to add more flavor and nutritional content. Also, you may interchange or add ingredients such as cauliflower, spinach, baby corn, and snow peas. You can also use dark soy sauce if you don't have hoisin sauce."
Serves2
Ingredients
10 ounces Zucchini
Salt and pepper to taste
4 ounces red bell pepper
5 ounces Broccolini
2 cloves garlic
1 ounce hoisin sauce
2 tablespoons vegetable oil
4 tablespoons water
1 teaspoon sesame seeds
Instructions
Slice the ends of the zucchini and place it on the spiralizer. Turn to create the zucchini noodles.

Heat oil in a pan and saute minced garlic, until slightly crispy. Remove and set aside.

In the same pan, add 1 tbsp oil and saute the zucchini noodles on high heat.

Add the chopped red bell pepper and Broccolini, saute for 2 minutes

Add the hoisin sauce and mix well.

Add salt and pepper to taste.

Top with the sesame seeds.
Your Recently Viewed Recipes