Hearty Polish Hunter's Stew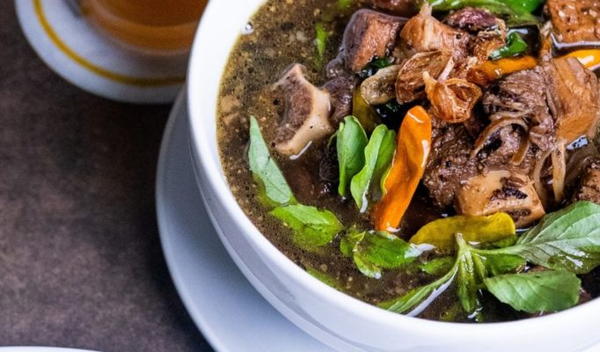 Hearty Polish Hunters Stew
"Polish Hunter's Stew is a traditional dish that originated in the middle ages. It was typically made when hunters would bring home game meats. It would be added to a stew which had been cooking for a longer period. It's a simple classic combination: long stewed meat with a combination of vegetables served with thick traditional bread. This recipe can include with pork, venison, beef, veal, and sausage with cabbage, sauerkraut, and mushrooms for a hearty meal. In other words, it's an awesome addition to your late winter repertoire. You can prepare this stew recipe for a large family gathering. You can also add chopped potatoes, carrots and celery to add more vegetables and nutrition to this Polish dish."
Serves12
Ingredients
2 tablespoons vegetable oil
30 ounces pork shoulder
1 large onion
2 ounces cabbage
15 ounces mixed fresh mushrooms
15 ounces smoked sausage
17 ounces ham hocks
15 ounces fresh Polish sausage
25 ounces jar sauerkraut
4 ounces beer
Instructions
Cut the pork shoulder into large chunks, about 2 inches. Cut the sausages into similar-sized chunks.

Drain the sauerkraut and transfer it to a bowl.

Clean and cut the mushrooms into large pieces; leave small ones whole.

Heat the vegetable oil in a large pot.

Brown the pork shoulder over medium-high heat. Set aside.

Sauté chopped onions and cabbage for a few minutes, stirring often.

Add tomato paste, and once the cabbage and onions are soft, remove from the pot and set aside.

Add the mushrooms to the pot and cook them without any additional oil. Keep stirring until the moisture from the mushrooms is gone.

Add the pork shoulder, the cabbage-and-onion mixture, and then the rest of the ingredients to the pot.

Simmer for 2 hours until the ham hocks fall apart.

Season with salt and pepper.

Serve with rye bread and light red wine.
Your Recently Viewed Recipes