Stir-fried Seafood With Fennel & Grapefruit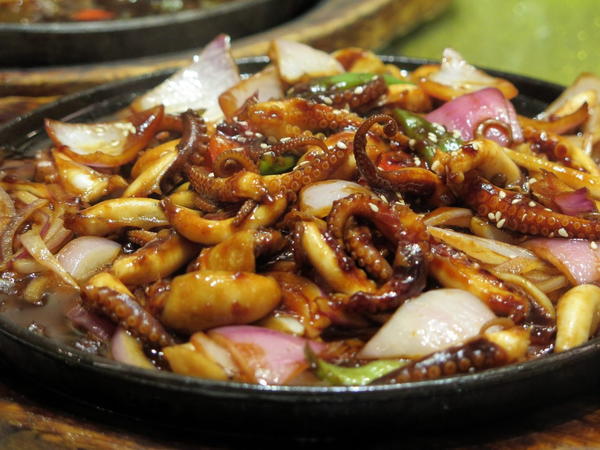 Stir-fried Seafood With Fennel Grapefruit
"Most people use the oyster sauce for the seasoning but in this recipe, soy sauce and dry white wine are being used for a lighter flavor notes. The freshness of fresno chili gives the dish some heat and color. You can use a thumb-sized ginger and cut it into strips to add heat and some gingery notes instead of using chilies. Adding some vegetables will be a great addition to a nutrient-packed meal. This stir-fried seafood recipe is perfect with white wine as an accompaniment drink."
Serves4
Ingredients
8 ounces Fennel
14 ounces Seafood Mix
1 ounce shallots
2 tablespoons vegetable oil
1 freshno chili
2 cloves garlic
1 tablespoon dark soy sauce
1 tablespoon dry white wine
3 tablespoons grapefruit juice
Salt and pepper to taste
Instructions
Add oil in a heated wok or skillet.

Sauté chopped shallots and fennel until fragrant around 2 minutes.

Add bite-sized seafood mix, sauté on high heat for 3 minutes.

Add chopped chilies, minced garlic, dark soy sauce, and white wine.

Season with salt and pepper.

Add a splash of grapefruit juice.

Topped with toasted sesame seeds.
Your Recently Viewed Recipes