Cuisinart Smart Stick Hand Blender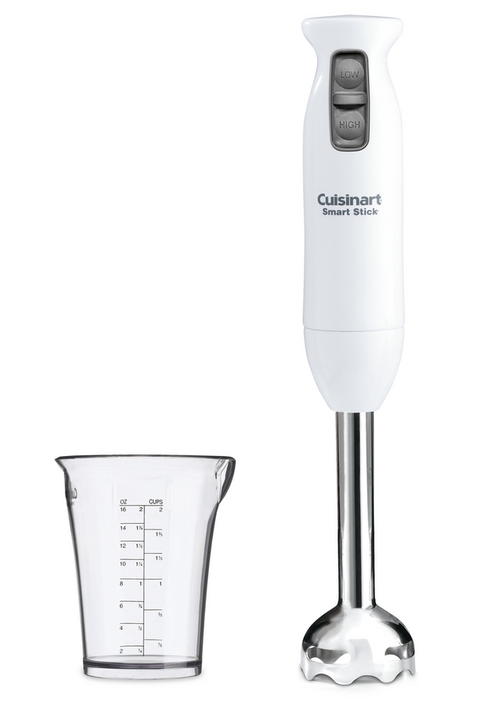 Cuisinart Smart Stick Hand Blender
www.cuisinart.com
Reviewed by , Editor, AllFreeCopycatRecipes.com

The simplicity, yet powerful design of the Cuisinart Smart Stick Hand Blender makes it a great choice for any kitchen. The hand blender has two speeds that are easy to adjust. This tool is perfect for pureeing soups, making smoothies, and much more.



I like the long length of this hand blender. It means it is up for any task, small or large. Blending large vats of soups and sauces is easy thanks to this long and slim design. I also really like the way the two pieces attached. Instead of twisting together, there is a button that releases the bottom half. This is easier to maneuver, especially with a messy tool.



I tested the blender by making a couple of my favorite recipes. I made Homemade Panera Autumn Squash Soup and instead of transferring the ingredients in batches, I was able to making it all in one pot. I was impressed with how quickly it pulverized the ingredients, and satisfied with the smooth texture of the soup.



The blender comes complete with a 2-cup mixing beaker. This allows you to use it more like a traditional blender instead of trying to blend food in a cooking vessel. I found it particularly perfect for using to make morning fruit smoothies and small sides of sauce.



The simplicity and strength of this kitchen tool are unmatched by rivals. The design keeps the user in mind with large buttons and a slender form. This is the ideal hand blender for just about all home cooks.
Your Recently Viewed Recipes