30 Easy Recipes for Homemade Groceries
This collection of 30 Easy Recipes for Homemade Groceries might just change the way you cook. Everyone has their favorite items on the shopping list. Why not try your hand at recreating some of these timeless brand name recipes at home?

These copycat recipes of everyday grocery store items are better for you because they contain less processed ingredients. They even taste better the original. If you're looking for the best recipes, you've come to the right place. We have a variety of sweet and savory recipes for every appetite and taste. Scroll below and pick your favorite...then, start cooking!

Imagine if you could re-create the entire grocery store in your very own kitchen. Do you love candy bars? Candy bars are great to make at home. They're easy baking recipes that are quick to bake up and are delicious treats that everyone in the family will enjoy. If you're looking for an easy salad, soup or appetizer recipe, take a peek at our collection. You'll find quite a few no-bake or quick to prepare options that will feed your family in no time.

Some of the most delicious recipes ever don't require any cooking at all. Lighten things up at dinnertime with a simple salad. It'll provide everyone with their days' worth of fresh veggies and everyone will dig that signature salad crunch.
What are you waiting for? Pick a sweet recipe, pick a savory recipe, choose one of each, choose them all! Stock your pantry with the grocery stores finest without paying a hefty price. Show off your culinary skills and your thrifty flair with this awesome collection of 30 Easy Recipes for Homemade Groceries.
30 Easy Recipes for Homemade Groceries Table of Contents
Copycat Keebler Fudge Stripe Cookies








Copycat Choco Taco



Copycat Maple Cinnamon Pop Tarts








Homemade Peanut Butter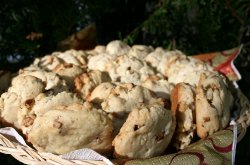 Copycat Keebler Pecan Sandies








5 Minute Copycat Crunch Bars





Copycat Swiss Miss Hot Cocoa








Homemade Fig Newtons





Homemade Luna Bars








Hershey's Homemade Chocolate Syrup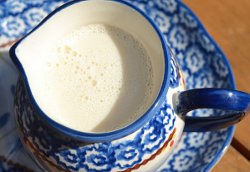 French Vanilla Coffee Creamer








DIY Strawberry Fruit Roll Ups








Copycat Take 5 Bars





Homemade Pepperidge Farm Milano Cookies








Copycat Chef Salad








Copycat Cream of Mushroom Soup








Copycat Velveeta Shells and Cheese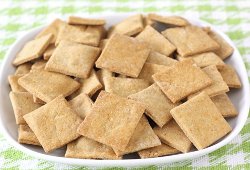 Copycat Wheat Thins





Homemade Hawaiian Rolls








Homemade Hot Pockets





Homemade Spam








Imitation Crab Salad





Homemade American Cheese








Easy Hamburger Buns








Copycat Kirkland Smoked Salmon Recipe








Homemade Cheez Its








Cheap and Easy Ricotta Cheese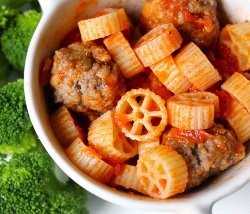 Homemade SpaghettiOs




What's your favorite grocery store recipe to make at home? Be sure to let us know in the comments!
Your Recently Viewed Recipes