24 Gluten-Free Copycat Recipes
When the best copycat recipes meet the best gluten-free recipes, anything can happen!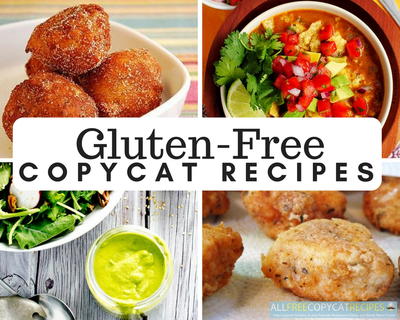 This collection of Gluten-Free Copycat Recipes brings together two very unique worlds. More and more, there are people suffering from gluten intolerances and Celiac disease. There are so many amazing gluten-free recipes out there that help make the lives of those that are affected happy, healthy, and delicious. For the most part, some of the best copycat recipes can be transformed into gluten-free fare, no problem! The secret to gluten-free cooking and baking is that none of the awesome flavors of your favorite recipes need to be sacrificed. All it takes to become a master "G-free" chef is mastering a few simple substitutions, and you're all set.
Table of Contents
What would you like to try a gluten-free version of? Tell us below!
Your Recently Viewed Recipes