6 Reasons You Should Dine In
You can stick to your diet, save money, and still eat delicious food! All you need is a little motivation and your favorite copycat restaurant recipes.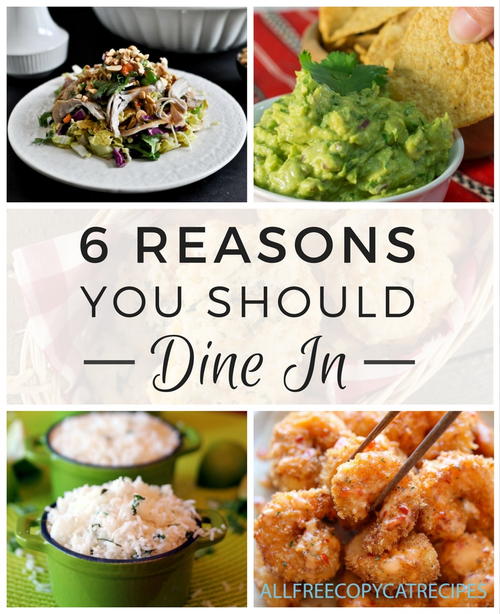 Whether you're trying to save money through meal prep or you're trying out a new diet that prevents you from enjoying your favorite restaurants, there are so many reasons why you should dine in. 

Between New Year's resolutions and a global shift towards healthier lifestyles, it's so secret why dining in has become the more viable option for younger foodies. With vegetarianism, veganism, and plant-based lifestyles on the rise, it's easier than ever to enjoy delicious, restaurant-quality food at home.

Eating out is tempting because it's quick and tasty. And who doesn't enjoy being served rather than having to prepare a meal yourself? But there are a lot of advantages to eating at home regularly. Here's why you should make dining in a regular part of your day:
1. Dining in is budget friendly
Your budget will stretch a lot farther if you and your family are eating at home. Dining out can really add up, even if you're not going to sit-down restuarants. There are plenty of clever budget-friendly recipes available for you to build your own menu. Cooking at home also allows you to work your meals and leftovers into a weekly meal plan. You can use ingredients efficiently by planning to make several dishes that use hamburger or pasta. You can also make a large meal and plan to freeze the leftovers. 
2. More control over what you eat
Cooking your meals at home lets you control what you and your family eat. It's hard to tell everything that's being added to a dish just from the menu description. In your own kithcen, you can be sure the ingredients are fresh and pure, and that your kitchen surfaces and appliances are up to your personal standars of cleanliness.
3. You can choose a healthier version of restaurant dishes
The goal of most restaurants is to deliver a dish that is incredibly delicous, regardless of the calorie count or fat. Even the lighter options available in menus have more calories and carbs than many people would consider healthy.

And this is okay for an occasional indulgence or special occasion, but it's hard to pass up that delicious-looking fried chicken dish in favor of a salad when you're faced with the choice on a menu. It's much easier to resist temptation and stick to a diet or a commitment to stay healthy if you choosing your own food. A healthy supper recipe will also leave you feeling cleaner and more energetic.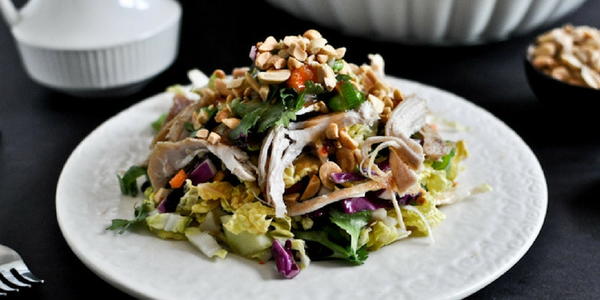 4. It's a chance to try new things in the kitchen
The downside of a menu is that your choices are limited. You may not be able to find that chipotle chicken pasta you've been craving all week. With your cookbooks and online recipes at your disposal, the possibilities are endless!

You can choose whatever dish you can think of, and you can learn new cooking skill you've never tried before. The first time learning a technique may take a lot of time, but the next time you may be surprised how easy it is!
5. Dining in reduces waste
Even when you dine in sit-in restaurants you leave napkins, straw wrappers, and take-out boxes. Fast food leaves even more garbage after a meal with the paper bags, food cartons, and wrappers. Eating at home gives you more control over how much waste your meal produces.
6. Eating at home can be quick and easy, too
It's nice not to have to set aside time to make food when and go to a restaurant instead, but unless you're picking up fast food, you'll still have to sit and wait a while for your meal. Sometimes even fast food pick up can be a hassle. However, with a litte planning you can make a quick and easy 30-minute meal in your own kitchen.
Do you prefer dining in?
Let us know in the comments!
Your Recently Viewed Recipes