12 Best Homemade Bread Recipes
There is nothing more fresh tasting than homemade bread. Making your own homemade bread recipe is a lot easier than it sounds. The 12 Best Homemade Bread Recipes are the easiest and most delicious recipes that you can make. These are all great copycat bread recipes that will change your sandwiches, dinner rolls, toasts, or other recipes that use bread. They make every meal tastier. These are easy bread recipes that you will love. These must-try bread recipes are the next best thing to sliced bread.
Once you smell that fresh scent wafting out of the oven, you will know that your labors have been rewarded. Your kids will love coming home to the smell of fresh bread and will eat it straight out of the oven while it's still warm. Whether you're craving something cheesy or something light, these twelve recipes will have you feeling like a professional baker.
12 Best Homemade Bread Recipes
Table of Contents
---
You can never have too much bread! This free eCookbook, How to Make Homemade Bread 12 Quick Bread Recipes, is a detailed and bountiful reference that includes a multitude of recipes for all your favorite types of breads, rolls, buns, and breadsticks.
---
1.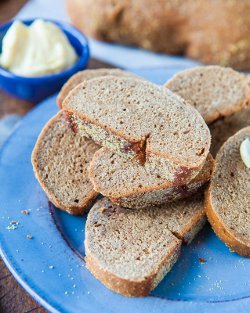 Copycat Subway Sandwich Bread - What does every great sandwich start with? A great loaf of bread, of course! This Copycat Subway Sandwich Bread recipe is even better than the real deal. It's soft, satisfying bread that will pair wonderfully with any and all sandwich toppings.
2. Copycat Steakhouse Bread - The best way to get the freshest bread without breaking the bank is to make your own homemade bread. There has never been a better chance to do this until now. Use this Copycat Steakhouse Bread recipe and create one of the best loaves of bread you have ever eaten.
3. Outback Steakhouse Wheat Bread Copycat Recipe (shown) - Start off your meal with something warm and wonderful with this Outback Steakhouse Wheat Bread Copycat Recipe. It's a cozy copycat recipe that will satisfy you while you wait for the main course.
4.Braided Egg Bread Recipe - Soft, tender, and delicate, this is the tastiest of all breakfast bread recipes you will find. This Braided Egg Bread Recipe is made special with eggs and butter, and it is ever so easy to bake.
---
Become a bread connoisseur! In this article, Baking Bread: 9 Types of Bread and 9 Bread Recipes, you will familiarize yourself with a whole scope of fresh baked goodness.
---
5.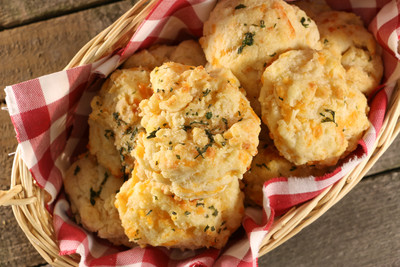 Copycat Olive Garden Breadsticks - Now you can make these famous bread sticks in your very own kitchen. This copycat Olive Garden recipe is an Italian classic!
6. Copycat Little Caesar's Breadsticks - Forget about calling the pizza delivery boy, because now you can make the perfect Little Caesar's breadstick recipe at home. You're in charge of the pizza parlor with this great Copycat Little Caesar's Breadsticks recipe.
7. Homemade King's Hawaiian Rolls - These sweet rolls are the appetizer recipe of your dreams. As a kid, did you ever have Hawaiian bread? That was always my go-to sandwich companion, mostly because the sweet flavor really made everything taste better.
8. "Hunger Games" Inspired Cheesy Rolls - May the odds be ever in your favor with this insanely delicious easy bread recipe. For all you Peeta fans, "Hunger Games" Inspired Cheesy Rolls were created in his honor. It's the perfect conversation starter at any party.
9. Red Lobster Cheddar Bay Biscuits Copycat - These biscuits are cheesy and perfectly seasoned with garlic and parsley. Once you try these, you won't make any other biscuit recipe.
10. Copycat Macaroni Grill Dipping Bread - Many restaurants offer delicious bread to their guests when they sit down at the table. Now you can create your own knockoff version with this delicious and easy copycat recipe. Copycat Macaroni Grill Dipping Bread is a fresh appetizer idea for a large group to share.
11. Texas Roadhouse Rolls Copycat - These sweet cinnamon biscuits taste amazing served warm with cinnamon honey butter. They are just like the famous Texas Roadhouse rolls.
12. Ultra Easy Homemade Crescent Rolls - If you've been wanting to learn how to make crescent rolls, it can be tough to wade through all of the crescent roll recipes that get thrown your way. Fortunately, these Ultra Easy Homemade Crescent Rolls are just about the simplest crescent rolls you can ever make.

Your Recently Viewed Recipes