Cheesecake Factory Tex Mex Egg Rolls
You might love appetizers, but you probably love this one the most.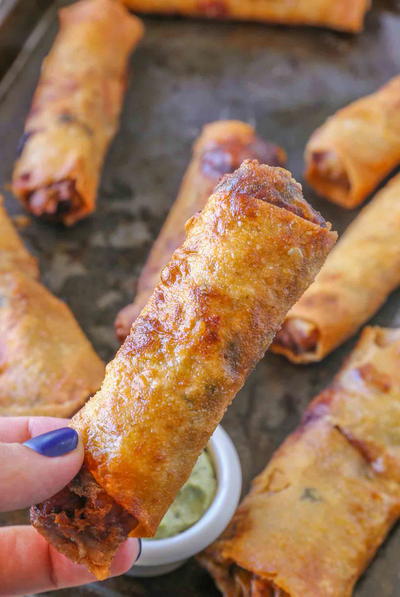 Cheesecake Factory Tex Mex Egg Rolls
Egg rolls are an awesome game day snack or party food you can prepare ahead of time then fry up when you're ready to enjoy them. If you had the avocado egg rolls at the Cheesecake Factory, you know how good they make 'em. Now you can make their Southwestern eggrolls and keep the party going! These are always a hit for game days and work really well for theme parties. That being said, they're just darn delicious any old time you serve them, so don't hesitate. Plates will be clear in no time when you set these babies out. Enjoy!
Serves24 egg rolls

Your Recently Viewed Recipes