Restaurants' Secret Recipes Finally Revealed
The Cheesecake Factory, Panera, DoubleTree, and even Disney are releasing their official recipes so you can make them at home!
It's no secret that every copycat exists because some creative cook wanted to capture the magic of an original favorite. Most of the time, our best-loved restaurant recipes are kept secret, but that may be starting to change.

With so many people forced to stay at home to combat the spread of COVID-19, some restaurants (and even companies like DoubleTree and Disney) have started peeling back the veil of secrecy. Official recipes keep popping up online, and we don't want you to miss a single one! That's why we're listing some of our favorites here.

It's not every day an official recipe is simply released to the public for all to enjoy, so we're very excited to be able to share so many with you today. 

Sign up for free copycat recipes
DoubleTree's Chocolate Chip Cookie
We'd be making a mistake if we didn't include this signature recipe from DoubleTree. If you've never stayed at one of their hotels and had the chance to indulge, you may wonder why we'd lead off with what seems like a simple cookie. Take one bite, though, and you'll realize it's no simple cookie after all. 
Official Disney Parks Recipes
Disney parks may be known for the rides and the magic, but the food cannot be forgotten. Since we can't be there right now, Disney has released several of its most coveted recipes for fans to enjoy.

We've always been partial to churros of any kind, but Disney's version is practically reason enough to make a trip to the park. Best of all, the recipe is super simple and can be made with common pantry ingredients. Of course, if you're feeling something a little less conventional, you can also try your hand at the Chocolate Peanut Butter Banana French Toast from the PCH Grill. 

Think grilled cheese is always just slapping some bread, butter, and cheese together in a frying pan? Think again. There's a reason people love the Grilled Three-Cheese Sandwich from Woody's Lunch Box.

If you have the My Disney Experience app, you can even find the recipe for Disney's famous Dole Whip. No app? No problem! Dole has its own version of the classic soft serve available as well, and it only takes 10 minutes to prepare.
Official Cheesecake Factory Recipes
The Cheesecake Factory is a fan-favorite here on AllFreeCopycatRecipes, and it's easy to see why. Its large menu and signature desserts have made it a popular target for copycat chefs, but that doesn't mean the restaurant hasn't been generous with some of its official recipes.
Take their Chicken Bellagio, for example. Or their California Guacamole Salad. Or their Cajun Jambalaya Pasta. And that's just a sampling of the recipes they have available on their site.

These recipes are no slouch either. They may appear simple, but give them a look and you'll see they've got all the complex flavors of the originals you've been craving. 
Official Panera Recipes
If your cravings are less fancy and more wholesome, then we've got good news for you too. Panera's recipes may not be what you'd use to impress a professional chef, but they're perfect for making a comforting dinner at home.

Feast your eyes on classics like their Chicken Barley Soup, Asian Almond Ramen Salad, and Game-Day Chili. When you're done, just make sure you let your stomach feast too.

If you're feeling a little fancier you can always try their Gemelli Primavera with Shrimp. It packs a flavorful punch that's perfect for the warmer months. It's even ready in only half an hour.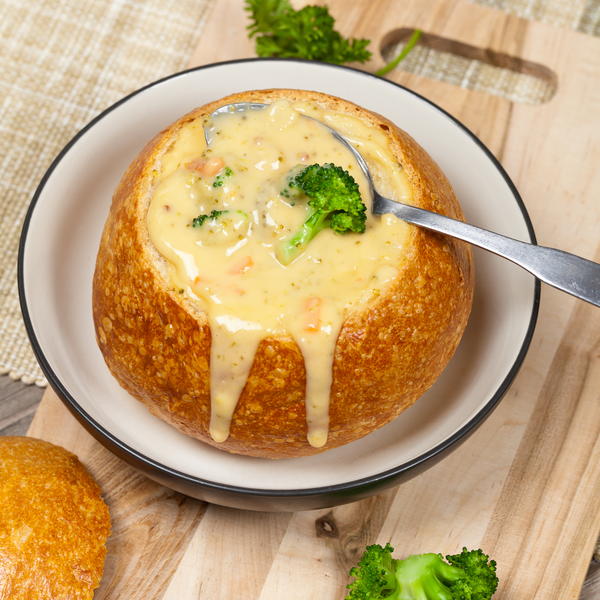 McDonald's and IKEA and the Royal Family are Revealing Their Secrets Too
Yes, that royal family. To celebrate Queen Elizabeth's 94th birthday, The Royal Pastry Chefs released a recipe for chocolate birthday cake. They're even inviting everyone to share their own homemade versions of the celebratory dessert online.

Speaking of online sharing, McDonald's recently made waves by revealing the recipe for the Egg McMuffin on Twitter. As far as copycats go, it was never hard to make a passable version McMuffin, but it's nice to finally have the official recipe for that special flavorful touch.

Not to be outdone, IKEA dropped a revelation of its own on Twitter. Yes, that's right, the official IKEA Swedish Meatballs recipe is now public knowledge. If you didn't know IKEA served these little gems, you've been missing out. If you did know, you're probably dropping everything to make them right now!
Craving Something Else?
Getting all these official recipes is wonderful, but not every restaurant is on the bandwagon. We've still got great new copycat recipes coming your way to fill that void, including our newest copycats of Longhorn Steakhouse's Bread and the tragically discontinued Chick-fil-A Coleslaw.

And just in case this article has got you craving a recipe that one of these places didn't reveal...
Your Recently Viewed Recipes