30 Copycat Cracker Barrel Recipes
From Cracker Barrel's meatloaf to their chicken and dumplings, you can make these delicious comfort food classics in the comfort of your own kitchen!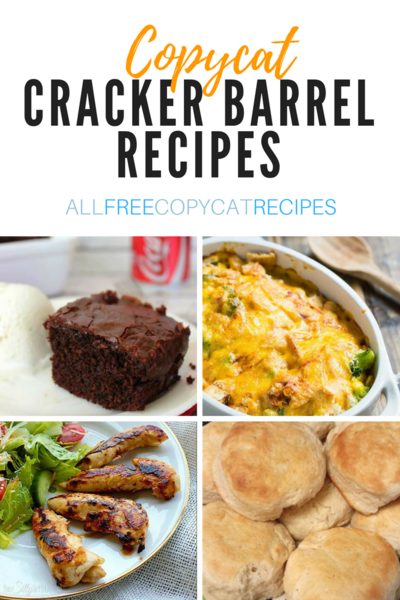 Here are 30 Classic Copycat Cracker Barrel Recipes that you can enjoy any time you want. They are easy and, most important, delicious. You no longer have to go all the way to the actual restaurant to get these tasty meals. These Cracker Barrel copycat recipes will satisfy you and your whole family.

They are even better than the real deal. You will love each of these recipes as they are easy to create. Try them for yourself because they are promised to not disappoint. Bring Cracker Barrel a little closer to home with these top recipes. Make sure you check out our newly added recipes below.

These Cracker Barrel copycats will help you make homemade versions of your favorite meals, like the famous Hash Browns Casserole. Aside from that, Cracker Barrel is also famous for its meatloaf, carrots (yes, their baby carrots are to die for), and unique pancakes (like these). With so many great recipes to choose from, where will you start?

Sign up for our free email newsletter for more amazing recipes!
Table of Contents
Your Recently Viewed Recipes